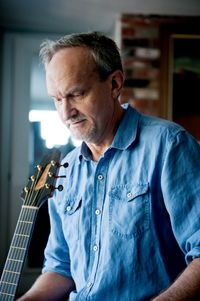 Thanks for stopping by! I am a singer, songwriter, hymnist, acoustic instrumentalist, and international worship leader.  Frequently aware, and often reminded of my own brokenness and inability to effectively handle life's challenges on my own, I am thoroughly humbled by the amazing grace of a loving Creator.  To borrow a great line from a John Fisher song "I am just a hungry beggar, showing you where I found food"...this is my heart's desire!  Are we not all "hungry beggars", in one form or another?  May the music on this site and beyond be uplifting, encouraging, and a blessing to your ears...perhaps finding its way into your home, car and life.   May it grace you with strength, hope, and joy along the way in your sojourn making and building connections this side of heaven!      
 
If you are interested in scheduling a music venue (U.S. or or international), please see my info page and contact me.  Blessings Always,
Ken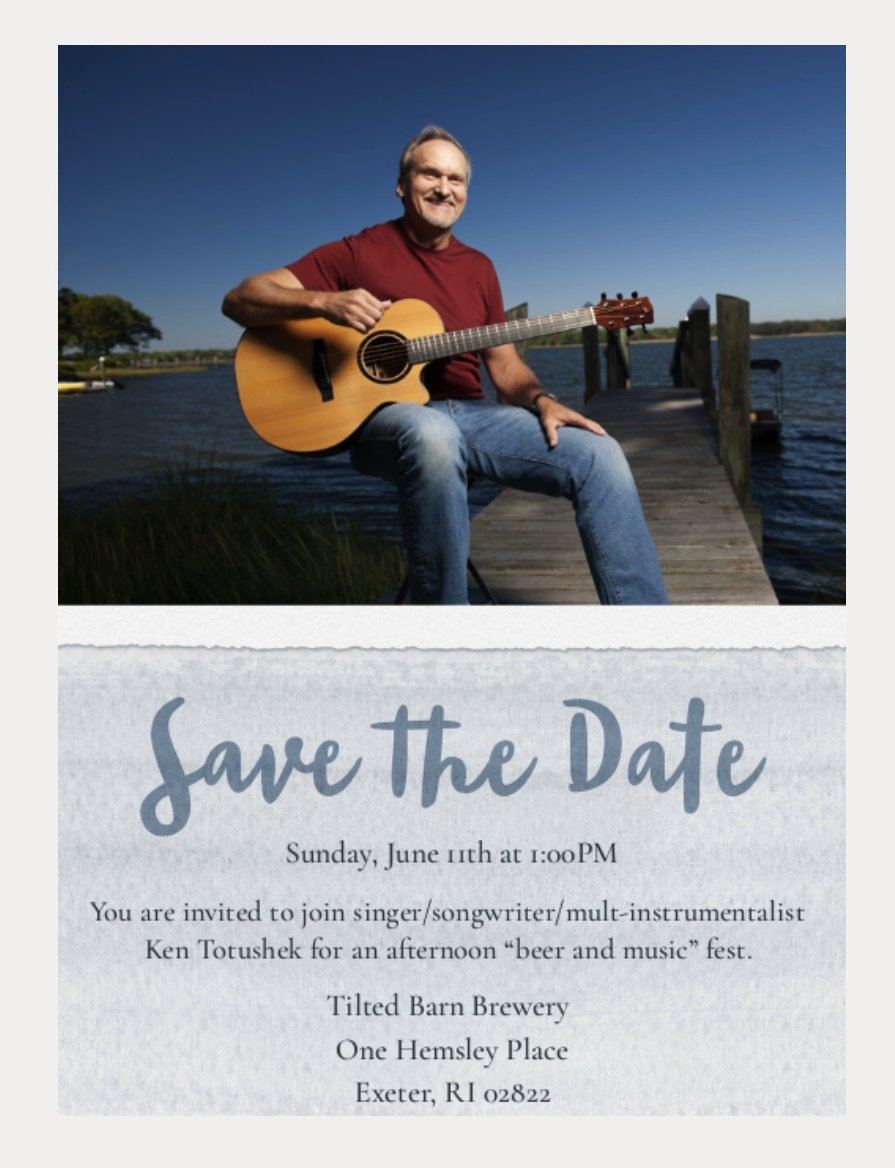 ---
Memorial Baptist Church, Seekonk, MA...click on pic for more info...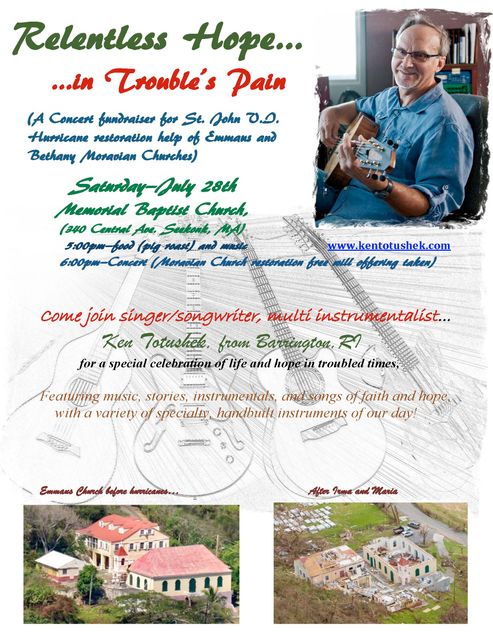 Harbor Church, Block Island...click on pic for more info...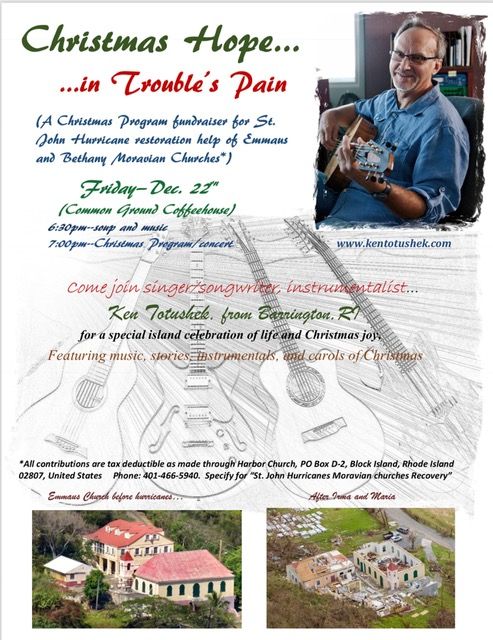 BY JESSICA HABERKERN, In Touch Magazine--Charles Stanley Ministries,  January, 2015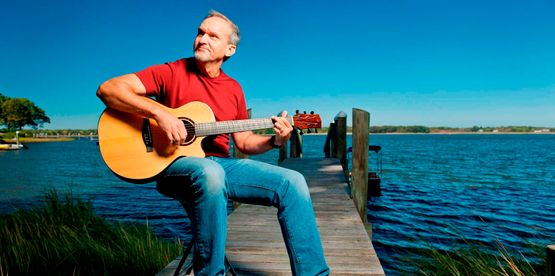 Picture by Webb Chappell
---
 February, 2015
Ken Totushek introduces a new hymn of praise in Antalya, Turkey called "Heaven's Declaration", based on Psalm 19:1-4.  You can hear the song, lyrics included at the link below...
By Bob Kerr /  February 25, 2014  /  
For Ken Totushek, the music can just happen — the right place, the right people and the guitar comes out and a connection is made. In Japan, the Caribbean, at a school in the Middle East, in a Buddhist Temple...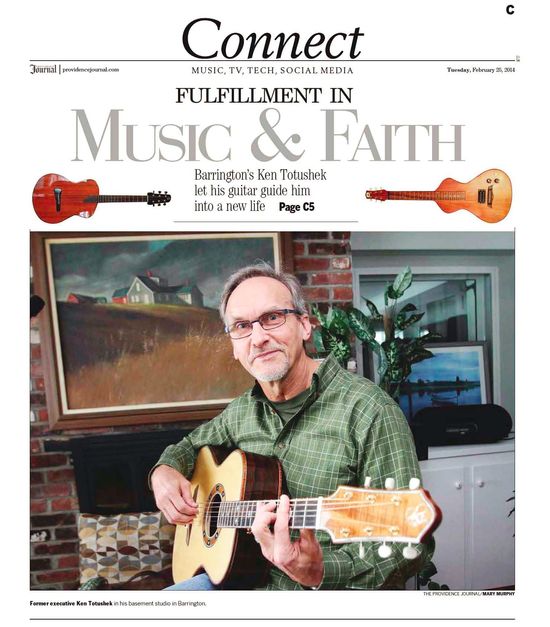 ---
                                                                 *Photography by Webb Chappell, unless otherwise noted 
---