---
     BY JESSICA HABERKERN, In Touch Magazine--Charles Stanley Ministries,  January, 2015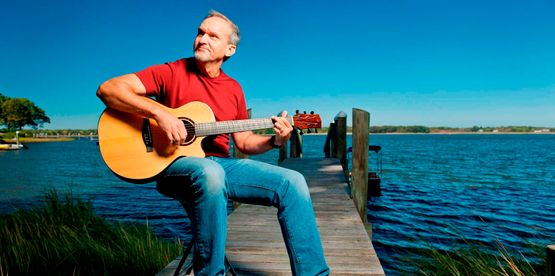 ---
 February, 2015
Ken Totushek introduces a new hymn of praise in Antalya, Turkey called "Heaven's Declaration", based on Psalm 19:1-4.  You can hear the song, lyrics included at the link below...
---
For Ken Totushek, the music can just happen — the right place, the right people and the guitar comes out and a connection is made. In Japan, the Caribbean, at a school in the Middle East, in a Buddhist Temple...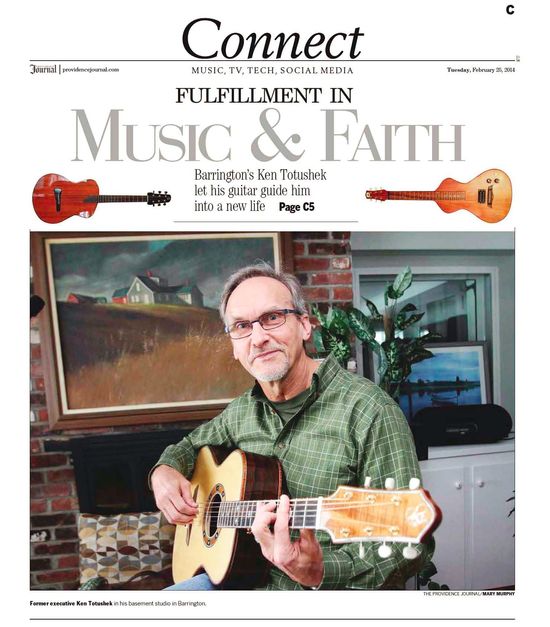 ---
Building Bridges Through Music (video)
---
Ken Totushek was playing a show inside a small club in Osaka, Japan, when a young man approached him in between sets. It was clear to Ken that the young man, a Japanese citizen, did not have much money, but he insisted that Ken, a tall, lanky American who wears wire-framed glasses and a short-cropped [...]
---

Videos—Live Performance, the first link has songs from my 2013 Japan Tour--please check it out...

Videos--Guitar Workshop sample
---
"High-end acoustics on parade"   write-up in The Practice Room      07/06 
This is a great online resource for a wealth of musician/guitarist info. 
They did a nice brief on Graceworks Music guitar reviews and sound samples.

04/05 

  reviews "Sweet Devotion--Heart" CD by Ken Totushek   "Ken Totushek's album, Sweet Devotion, is a collection of acoustic guitar arrangements of hymns and spirituals as well as two originals by the artist. However, before you think this is "religious" music, please take the word of an agnostic music reviewer (a lapsed Catholic if you want to know the truth). These really are sublime and soul-warming instrumentals (there is no singing on this CD, although I think there is a vocal version of this album available). You'd have to have a heart of stone to not be comforted by Totushek's gentle and soothing way with these songs, as they gently unfurl with patience and unabashed open-hearted love..."  full review here... by Bill Binkelman

| | |
| --- | --- |
| | Nov. 2003                |

5/18/02 

  reviews "Pilgrim Song" CD by Ken Totushek   "Featuring the artist playing an assortment of acoustic guitars, as well as percussion, drums, bass and mandolin (and on one cut, synth strings), Ken Totushek's CD, Pilgrim Song, is a most pleasant and enjoyable way to spend seventy minutes..."full review here... by Bill Binkelman

1-3-02 

  Providence Journal write-up in  "Band Spotlight" on Ken Totushek and new CD, Pilgrim Song   "Every guitar tells a story"  BY VAUGHN WATSON Journal Pop Music Writer
BAND SPOTLIGHT - Every guitar tells a story
[All Edition]
The Providence Journal - Providence, R.I.
| | |
| --- | --- |
| Author: | VAUGHN WATSON JOURNAL MUSIC WRITER |
| Date: | Jan 3, 2002 |
| Start Page: | L.07 |
| Section: | Live This Weekend |
| Text Word Count: | 393 |
Document Text
Who he is: Ken Totushek, of Barrington.
What he plays: Ken Totushek is a guitar aficionado and it shows. In his new album, Pilgrim Song, his instrumentals tell stories using several styles of acoustic guitars.
"I wanted to do an instrumental and focus more on the acoustic guitar, and different acoustic guitars," Totushek says. "Different makes and different woods used have different tones. I wanted to make a CD that has a lot of variety in it, but still the acoustic guitar was the spotlight."
His arrangements on Pilgrim Song include the nuances of several guitar styles, including jazz, classical and folk.
Fire And Ice carries the pace and rhythm of a festival in Spain, where families gather to celebrate one another. Rebound and Twilight Serenade suggest a closer-to-home feel, a New England autumn in the vivid style of George Winston's seasonal ballads a vision of the bare trees that make us miss the colors once there.
Influences: Totushek's influences include Winston, James Taylor and other guitar instrumentalists. "Most of this music comes out of my own life experiences," he says.
Recording: Last November, Totushek released For Love of Christmas, with Pastor David and Anna-Lisa Madeira of Barrington Baptist Church. In 1994 he released For the Rest of Your Life, with Ken Totushek and Friends.
He wrote Pilgrim Song over four years - "there were a lot of ups and downs and emotions," he says. "Different songs will reflect some of that.
"Without lyrics, I wanted to try to convey a sense of what is going on with me at the time, but also hopefully it might evoke some kind of story for a listener. It may be a different story for you than it is for me. The songs do minister to people in a way, which is a goal and a prayer."
Fundraising: The proceeds from Pilgrim Song, released on his Graceworks Recording, go to Sept. 11 relief. "That really made it more meaningful in my mind," he says, "not just to release a CD that people can listen to, but to have it help families of victims of the attacks on Sept. 11."

12/13/01 

  article regarding Ken and his new CD, Pilgrim Song   "Guitarist releases CD for Sept. 11 victims"  By Ted Hayes
NEWS SEARCH

Guitarist releases CD for Sept. 11 victims


| | |
| --- | --- |
| By: Ted Hayes | December 13, 2001 |

Ever since he began playing guitar as a child, Massasoit Avenue resident Ken Totushek has used music to express his faith in God, soothe his troubles and celebrate his joys. Now, a new album he just released may help ease the suffering of thousands directly affected by the tragic events of Sept. 11.

Mr. Totushek, who works days as the co-owner of a manufacturing company in Massachusetts, has written, produced, recorded and released "Pilgrim Song," a collection of 15 of his own instrumental guitar pieces. The album was four years in the making, done mostly in his own digital recording studio. Songs consist primarily of instrumental guitars, interwoven with bass, percussion, mandolin and even wildlife recordings.


Proceeds from the album's sale will benefit charities providing relief for families and victims of the Sept. 11 terrorist attacks.

"With the attacks, and a seeming helpless feeling so many of us have experienced," the decision to donate the proceeds was a natural, Mr. Totushek said.

This is not his first foray into the recording studio. He released two other CDs in recent years. "For Love of Christmas" was recorded last November with former Barrington Baptist Church pastor David Madeira and his wife, Anna Lisa Madeira. He also recorded "For the rest of your life," with assorted friends, in 1994.

Copies of Mr. Totushek's new CD can be purchased at Barrington Books or online at www.graceworkmusic.com.

©Barrington Times 2002

12/19/01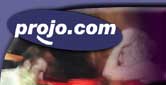 Providence Journal artist website site on Ken, his music and new CD, Pilgrim Song